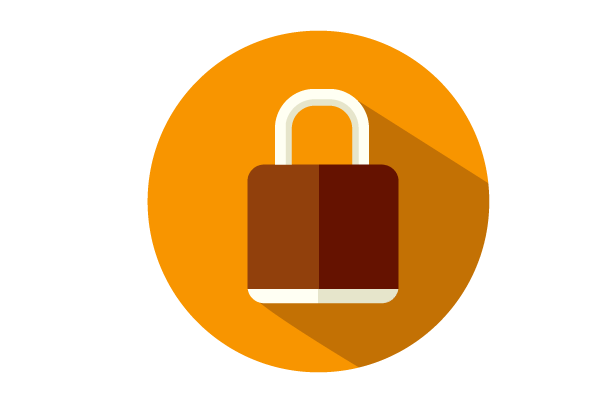 Data protection comprises the handling of personal data including name, postal and e-mail addresses, date of birth, telephone numbers and even indirectly provided user data, such as your IP address. For the utilisation of contractual services by FP Passenger Service GmbH (hereinafter named 'FairPlane') as well as any pre-contractual enquiries addressed to FairPlane, it is necessary for you to provide personal data and for FairPlane to store these data. FairPlane will use the data solely for the objectives covered in this data protection agreement and pledges to do everything possible to protect any personal records gathered. FairPlane ensures the suitable technical and organisational measures needed to protect your personal data from loss and any form of illegal processing.
FairPlane gathers and uses your personal data only as far as this is necessary to enable the usage and processing of FairPlane's online services and to be able to provide and invoice the services agreed to by contract. Insofar as the personal data is stored by FairPlane, this will be done for the period of the contract only. Upon ending of the contract, the data will be retained only for the period required by tax and trade laws, and will be deleted immediately after expiry of this period, unless you have specifically permitted the usage of your data beyond these limits.
Without your specific approval, FairPlane will not forward your personal data to a third party unless this is necessary to enable the service and/or fulfil the contract, e.g. for FairPlane to contract a lawyer. The transfer of data to government entities entitled to receive information and to authorities will be fulfilled only to the extent of the legal obligation to provide information or if FairPlane was placed under obligation to disclose information by court order.
FairPlane creates usage profiles that serve the processing of a contract, and – using pseudonyms – for the purpose of market research and the need-based design of the internet service. In the process, person-related records are saved strictly separated from pseudonym data.
To optimise its website, FairPlane gathers and saves data that is automatically transmitted by your internet browser, e.g. the page's number of hits (number of times the page was accessed), data and time that the page was called up, the webpage from which you called up the FairPlane website etc. All these records are made anonymous without personally identifying the user of the site and serve the purpose of statistical usage only.
FairPlane also makes use of Cookies to collect and store user data. These are small text files that are saved on your computer and that are required to collect statistical information such as the operating system, your internet browser, IP address, and the previously called up website (referrer URL) as well as the time this was done. FairPlane collects these data solely for statistical purposes, to further optimise its website and to make the online service even more attractive for its users. The collection and storage of the data is exclusively made anonymous or recorded under a pseudonym, thus protecting you by not allowing any conclusion to you as a natural person. You have the possibility to prevent the saving of Cookies on your PC by making the respective settings in your internet browser programme (more details: https://www.fairplane.org/cookie_policy/)
Insofar as FairPlane's website comprises links to other sites that are not a part of FairPlane, FairPlane is not responsible for the way the owner of such other website handles its visitor tracking and data protection, nor for the installation of Cookies that may be the result of visiting these sites.
As user of FairPlane's services, you are entitled to obtain information on any data stored in relation to your person at any time. You are further entitled to make use of your right to have such data corrected or deleted. FairPlane will respond to the request for deletion provided that no demands arising from the contractual agreement between you and FairPlane have been left open. To request the deletion of data, kindly do so in writing addressed to FP Passenger Service GmbH, Goldschmiedgasse 5, 1010 Vienna. You have a right of appeal at the regulatory authority in Austria, namly Österreichische Datenschutzbehörde, Wickenburggasse 8, 1080 Vienna.
FairPlane reserves the right to change these data protection conditions in the frame of legal data protection regulations at any time.
Get up to € 600 compensation (less our fee of 29% included VAT)
Quick, easy and risk free flight delay compensation claims